Hey friends…
While I continue to figure out my photo disaster I wanted to give a quick shout out!
I hope you all head on over to...
And join in on…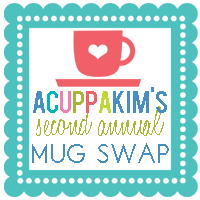 I'm super excited to send my fun lil mug! I already know what beauty I'm gonna send.
Eeeep!Eeeep!
Happy Friday Friends.
Have a safe, blessed weekend.